Useful Links Related to Change and Transformation
Favorite Links for Resources on Change and Transformation
We've just started to build this page. Clearly some of these links are going to disappear shortly. They came with the page.
Favorite Sites
This site is an excellent resource for people on psychiatric medications and how to come off them. The site has blogs, references to the medical literature, testimonials, and more.
A leading local portal and transactions company that provides in-depth local content and services to help people "get things done" online.
Be sure to place a description of your link for your viewers here!
E! Online. Entertainment's home page.
Nasdaq Stock Market Information
Largest collection of free MP3s to play or download, free MP3 software
BabyCenter Store--content and quality products--You name it, we have it.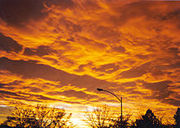 Search Engines
You know us as the Internet's original search engine.
One of the most visited hubs on the Internet, reaching one out of every two Web users.
With over half a million sites, divided into more than 25,000 categories, Yahoo! is both browseable and searchable.
GO Network is a new brand that brings together the very best of the Internet in one, easy-to-use place.
Have Fun!