Recordings from Storytelling Night in Orono, Maine
Funded in part by the Awesome Foundation
Monthly we meet in Orono, Maine, for an evening of storytelling. Everyone is welcome, in person, or online.
September 26, 2017: Stone Boy from the Lakota Tradition and Dog Stories
To join us on the last Tuesday of every month, use these coordinates:
Storytelling Evening
Hi there,
Lewis Mehl-Madrona is inviting you to a scheduled Zoom meeting.
Topic: Storytellng in Orono and Online
Time: Jul 31, 2018 6:00 PM Eastern Time (US and Canada)
Every month on the Last Tuesday
Jul 31, 2018 6:00 PM
Aug 28, 2018 6:00 PM
Sep 25, 2018 6:00 PM
Oct 30, 2018 6:00 PM
Nov 27, 2018 6:00 PM
NOT Dec 25, 2018 6:00 PM BUT Dec 26, 2018
Jan 29, 2019 6:00 PM
Feb 26, 2019 6:00 PM
Mar 26, 2019 6:00 PM
Apr 30, 2019 6:00 PM
May 28, 2019 6:00 PM
Jun 25, 2019 6:00 PM
Jul 30, 2019 6:00 PM
Aug 27, 2019 6:00 PM
Sep 24, 2019 6:00 PM
Oct 29, 2019 6:00 PM
Nov 26, 2019 6:00 PM
NOT Dec 31, 2019 6:00 PM BUT Dec 30, 2019
Jan 28, 2020 6:00 PM
Feb 25, 2020 6:00 PM

Please download and import the following iCalendar (.ics) files to your calendar system.
Monthly: https://zoom.us/meeting/743393534/ics?icsToken=4f5c7be3f7434177ded3f668d51f66bfeeac082fa05cd1c8cc96ab69514afd64
Join from PC, Mac, Linux, iOS or Android: https://zoom.us/j/743393534
Please copy the above link and paste into your browser. It won't work if you try to enter through this website.
Or iPhone one-tap :
US: +16699006833,,743393534# or +19294362866,,743393534#
Or Telephone:
Dial(for higher quality, dial a number based on your current location):
US: +1 669 900 6833 or +1 929 436 2866
Meeting ID: 743 393 534
International numbers available: https://zoom.us/u/b2RhKZaRg
April 24, 2018: These evenings we tell stories about Rabbit from the Cherokee tradition, talk about blood quanta, hear about Tibetan Mastiff dogs, and hear childhood stories from Maine about encounters with moose.
We share a Yupik story about the menarche, a Wabanaki story about a women beloved by the plant people, and discuss the broader cultural meanings of these stories.
E! Online. Entertainment's home page.
Nasdaq Stock Market Information
Largest collection of free MP3s to play or download, free MP3 software
BabyCenter Store--content and quality products--You name it, we have it.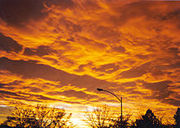 Search Engines
You know us as the Internet's original search engine.
One of the most visited hubs on the Internet, reaching one out of every two Web users.
With over half a million sites, divided into more than 25,000 categories, Yahoo! is both browseable and searchable.
GO Network is a new brand that brings together the very best of the Internet in one, easy-to-use place.
Have Fun!