Narrative Course - Spring 2018
Programs by the Week
Let us know if any problems occur with viewing or downloading these videos.
Favorite Sites
We explore how people formulate their assessment of other people's beliefs and desires, which is commonly called Folk Psychology. We talk about how people use beliefs and desires to formulate people's reasons for doing things.
We look at narrative interventions with middle-school Latinas in a school in Detroit, Michigan, which illustrates how biographical stories, poetry writing, and narrative immersion improves their stories about who they could become and permits them to learn mathematics better. This is a model for narrative psychotherapy.
We look at how ordinary people think about history and about the narrative that history becomes. We consider how similar this is to the stories we make up to explain individual behavior. We need explanations and some explanations engender conspiracy theories and passive construction of powerful mysterious others, while others acknowledge the possible randomness of much of human affairs.
Week 4: In this paper we examine how narrative therapy can be utilized with people who are diagnosed with autism (formerly Asperger's Disorder). We see how, even though people with autism are primarily visual and not word oriented, they can respond to a story-based intervention and develop skills that will aid them in negotiating the world easier.
Week 5: Narrative Therapy with people who are diagnosed with schizophrenia. We looked at Lysacker's work and how the narrative therapy involves helping people to transform monologic thinking into dialogic thinking and capacity, learning how to have external and internal conversations.
This week we discuss a classic paper by Pasupathi, which discusses how the audience influences the stories we tell. We remember the stories we tell and these stories form our identity. Thus, the audience to whom we speak shapes our identity. We become who the audience encourages us to be. However, sadly, the video did not record this week, so the recording is only the audio.
In this meeting, we talk about how a field becomes ossified in academics and how creative work sometimes has to happen outside of the conventional academic institutions. We use the example of the Rejkavik Institute. Then we move to Two-Eyed Seeing, an idea proposed by Elder Albert Marshall, to promote the integration of indigenous knowledge with contemporary scientific knowlege. We review the work produced by their group at Cape Breton University and discuss its importance for contemporary mental health.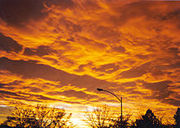 We discuss the essay on living with multiple sclerosis from a narrative framework. Sorry to say, the video didn't record, so this session is audio only.
Have Fun!